Established in 2004, headquartered in Mumbai, Chrome Pictures has been a part of TV Commercials for the last 17 years.  We have produced over 4000 Ad Films shot across India and International locations like South Africa, Europe, UK, Middle East, China, New Zealand, Singapore to name a few. Our work has been rewarded at Cannes, Spikes, London International Festival, AdFest, Abby's, D&AD and other places. We recently forayed into Feature Films, Web content & Digital Films. In 2018, our debut production 'Badhaai Ho', starring Ayushmann Khurrana and Sanya Malhotra, Directed by one of our founders, Amit Sharma, went on to win 25 film awards including the prestigious National Award for the "Best Popular Film Providing Wholesome Entertainment". We are thankful for the trust and belief our clients have put in us, and we promise to always be true to our work. Quality and persistence is our core belief system.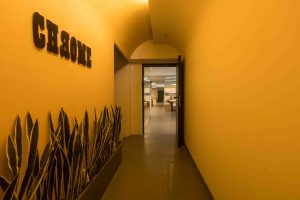 OUR OFFICE
Chrome Office is more of a "destination" work environment that reflects and reinforces the brands core values, through the placement of different teams and functions and design elements that encourages collaborations. It's an Environmental friendly open office layout which endorses free flowing creativity, productivity, unity, camaraderie for better & healthier lifestyles. Its ambience promotes transparency & positivity through its interiors where meeting spaces could be used quickly and informally.
MEET THE TEAM
As cheesy as it sounds, we live and breathe what we do.
We are pure enthusiasts who take pride in every second of our films.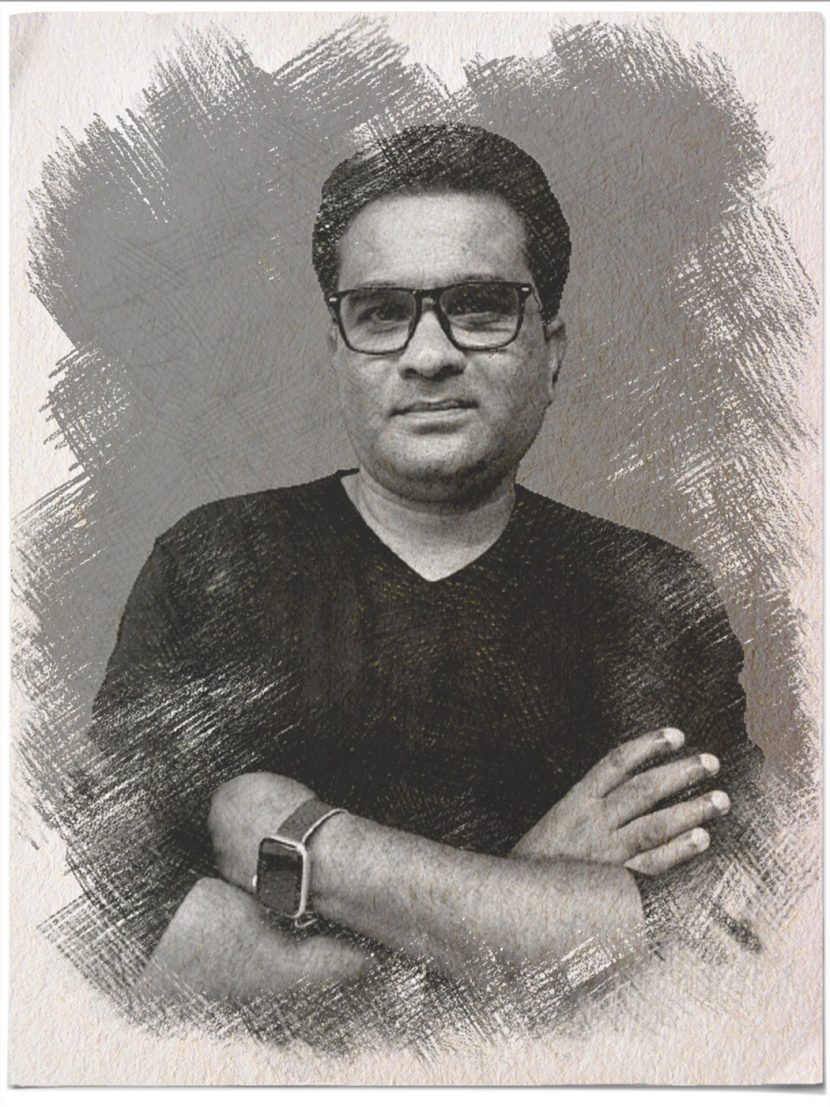 Napolean Daniel Amanna
Producer
Daniel is the key man who works as Business Development Manager at Chrome Pictures. Daniel helps our clients achieve their vision in the advertising space through strategic advice and streamlined project management. He is the driving force in building new and maintaining existing business relationships for the company.  One would expect Daniel to be Omniscient for everything that happens in Chrome.  If he isn't at his desk, expect him with a customized cup having green tea in Caféteria.
Favourite Movies: Ben Hur, Agneepath (1990) & Ek Duje Ke Liye.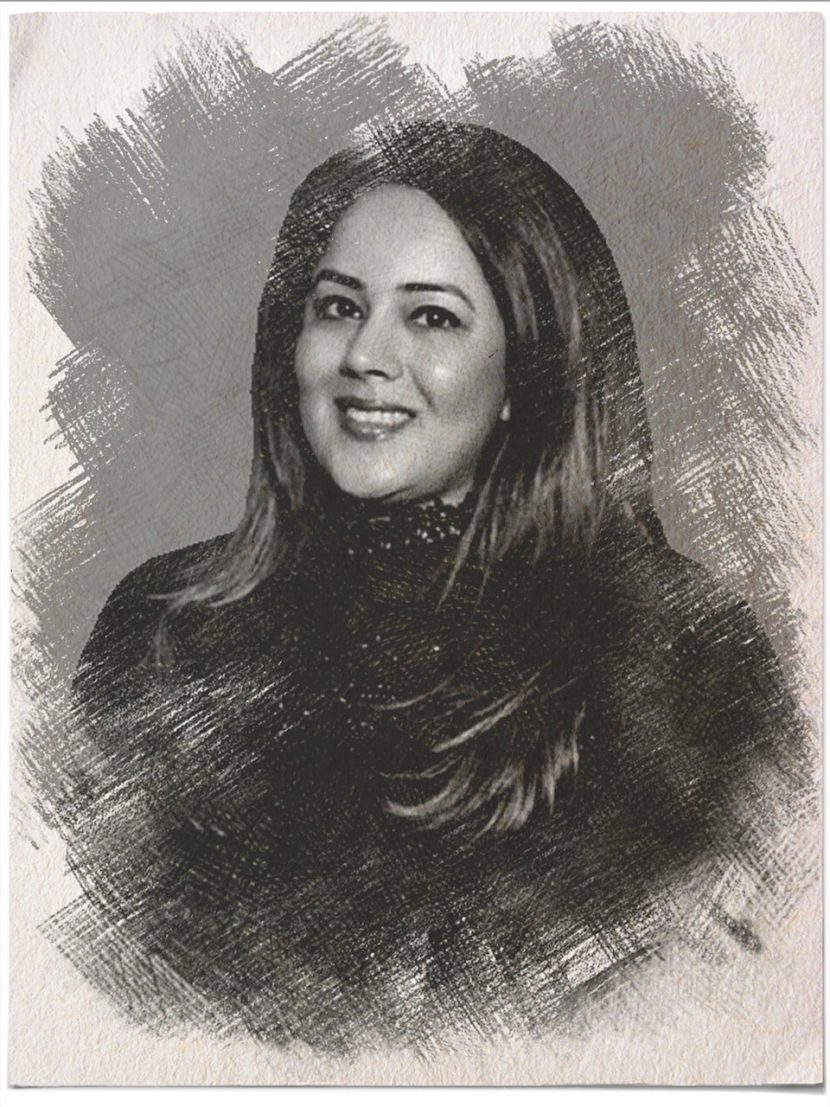 Prachi Thadhani
Creative Producer
Dynamic driven & extremely passionate about film & entertainment, Prachi's career is spanned over 2 decades in Bollywood & Hollywood where her dream to work with her all time favourite Sly "Sylvester Stallone" came true. As a people's person & Creative Producer, Prachi is known for her art of hospitality & cooking. The joy of food & films makes her believe that "Nothing brings people together like good films with good food".
Favourite Movies - Rocky, Rocky II, Rocky III, Rocky V, Rocky Balboa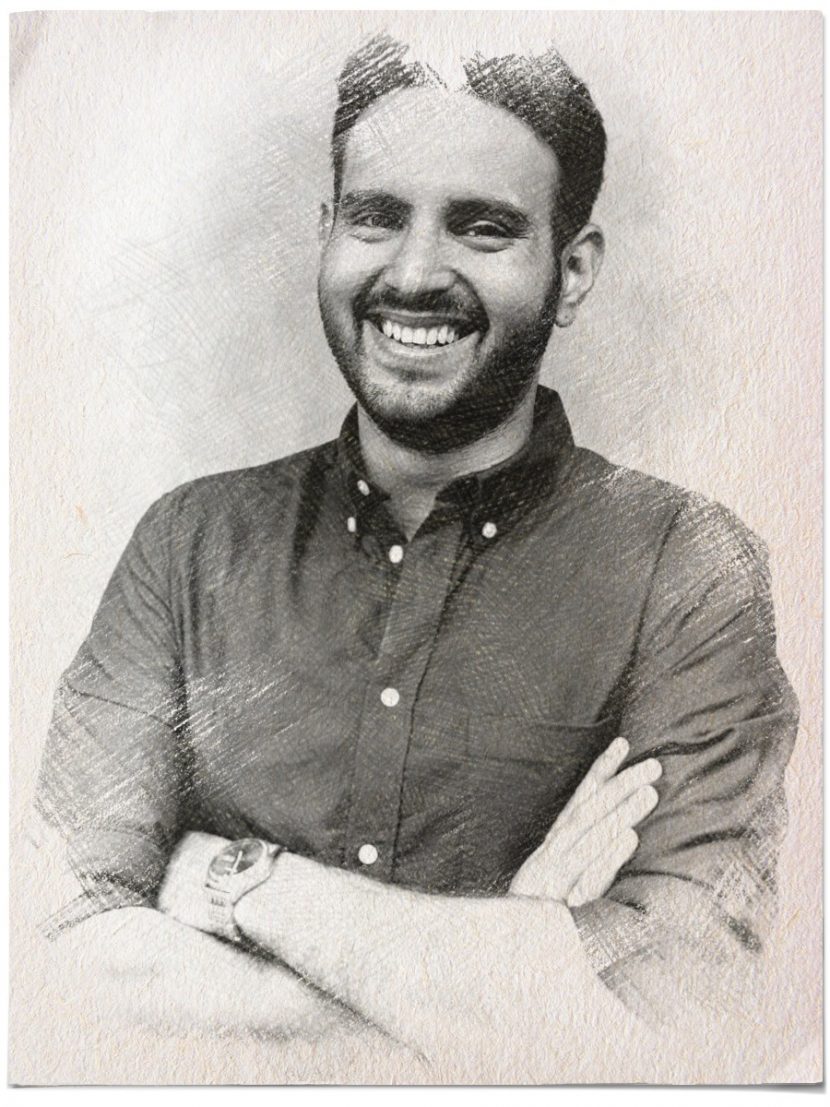 Abhishek Notani
Producer
For Abhishek, life has come a full 360 degrees. The Engineer turned MBA turned Producer has quickly gained his footing in the world of Film Making. With his vigor and zeal, Abhishek constantly drives his efforts towards making things happen and his politeness makes it impossible for people to say No to him. The only time he is not reachable is when he is lost in his Wanderlust or a plate full of yummy food.
Favourite Movies: Iron Man 2, A Good Year, ZNMD & RocknRolla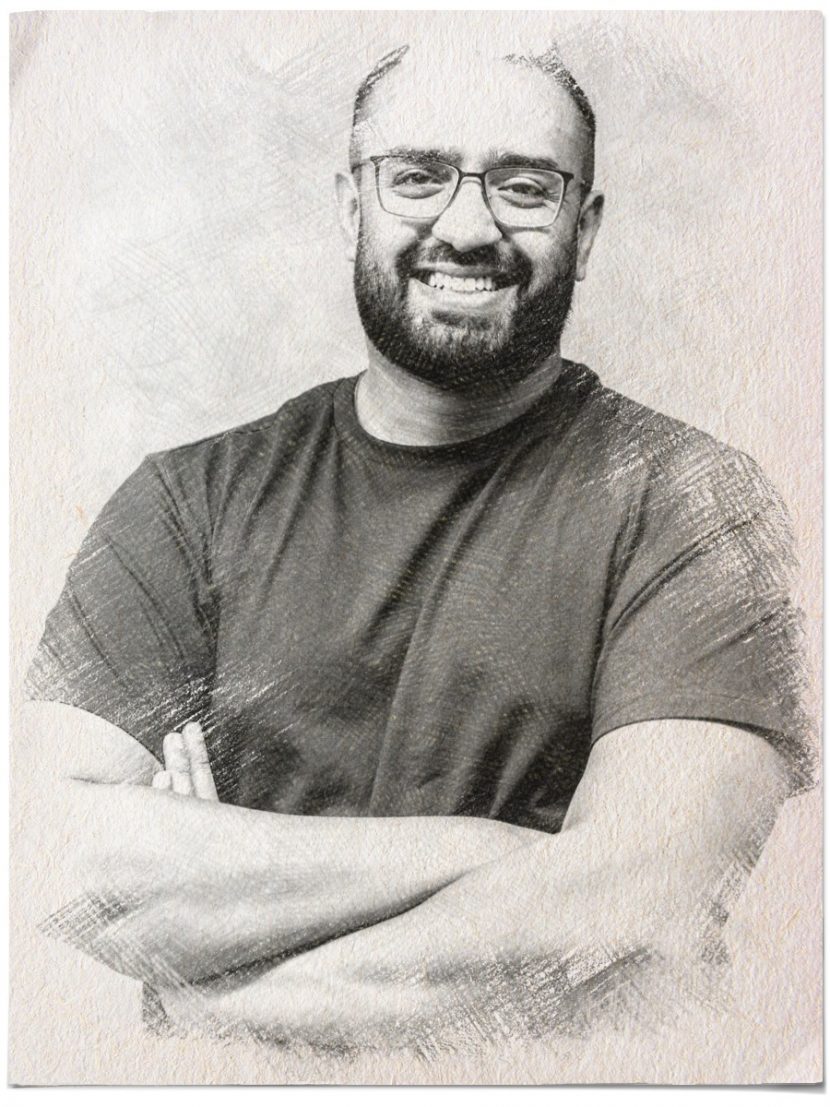 Aman Rai
Chief Assistant Director
Working in a hotel when Aman couldn't take the "Ji huzuri" tied to the profession, he ventured into what he loved the most, telling stories. Taking inspiration from S. T. Coleridge, he likes to hang people in a willing suspension of disbelief as the narrative unfolds, and lead them into a world of pure imagination. He wants to hear them gasp and cry, and laugh, and scream, while he munches on all the food that came for the team.
Favourite Movie : El Secreto de sus Ojos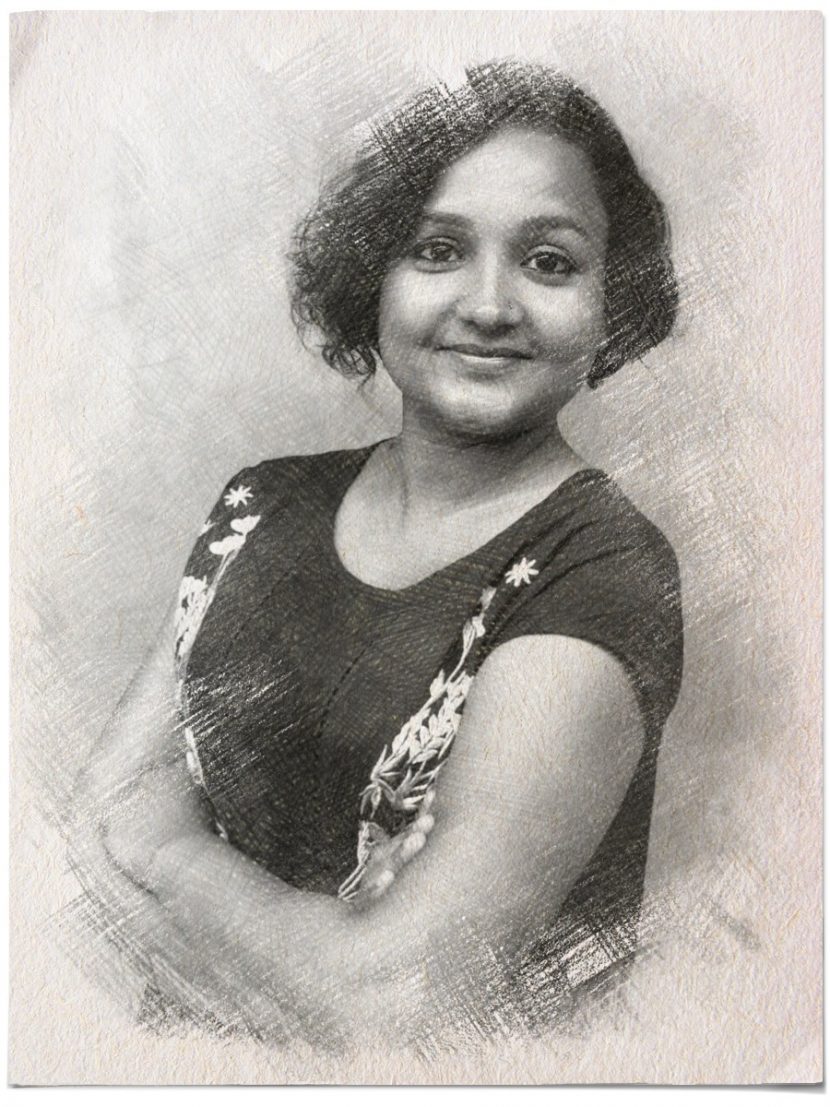 Debanjali Bhattacharjee
Chief Assistant Director
Debanjali is a very artistic individual. Highly creative, she generates and develops ideas that answer the brief beautifully. She works closely with the Director & the team to uncover what the film needs to achieve and how best to bring the message to life. Her Dream job if money didn't matter was to be a painter.
Favourite Movies:  Eternal Sunshine Of The Spotless Mind, Requiem For A Dream & Buitiful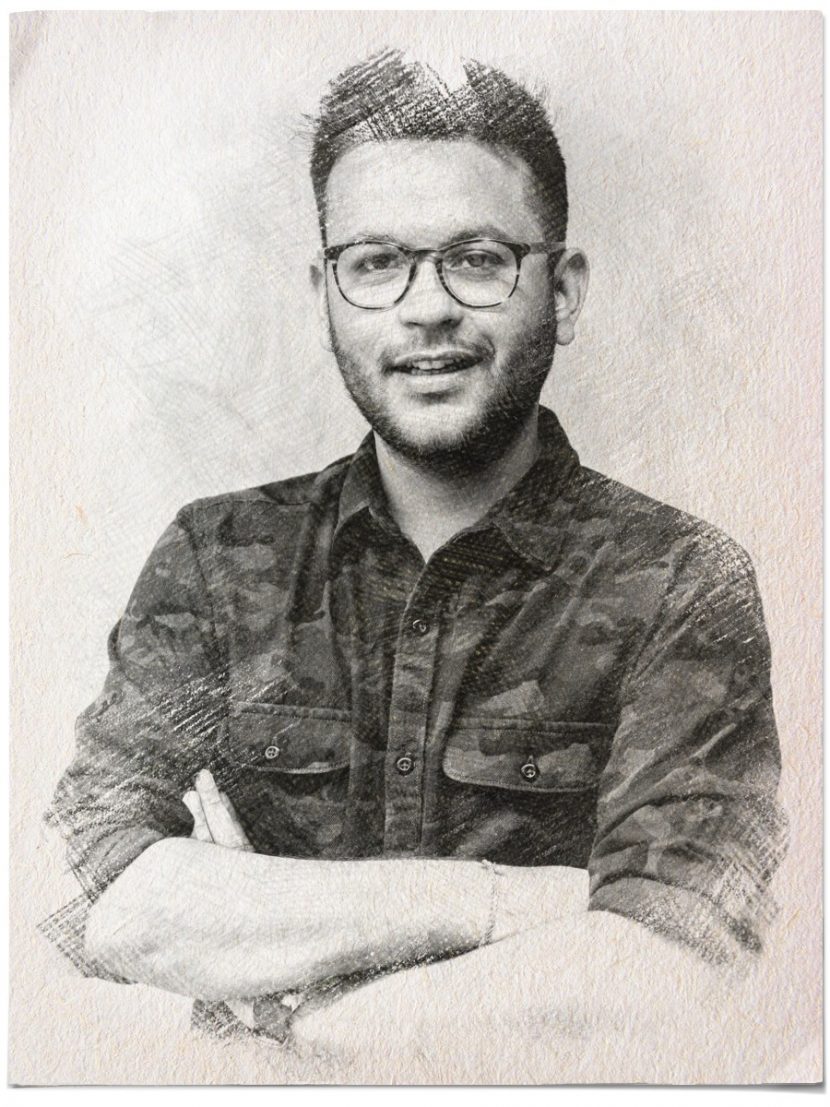 Kush Malhotra
Producer
Vibrant, vivacious and coruscating are words that come to mind when one needs to describe Kush. The cheerful demeanour and obliging nature make him everyone's favourite.  He works hard and Parties harder so he is your go to guy for pretty much everything.
Favourite Movies: Sully
Drishti Goda
Assistant Producer
"Made for the movies" as we like to put it, Drishti developed a keen interest in producing films while pursuing her degree in Mass Media from Mumbai. Whether it was interning at TV show sets during college or calling the creative shots at production houses in her earlier days or doing what she does best at Chrome today, there's no stopping her. She loves chaos and has a way of communicating her way through any chain of command, effortlessly. With her passion, hard work and drive for success, one can only wonder what it is that she can't do!
Favourite Movies: 500 days of summer, Hera Pheri & Peaky Blinders.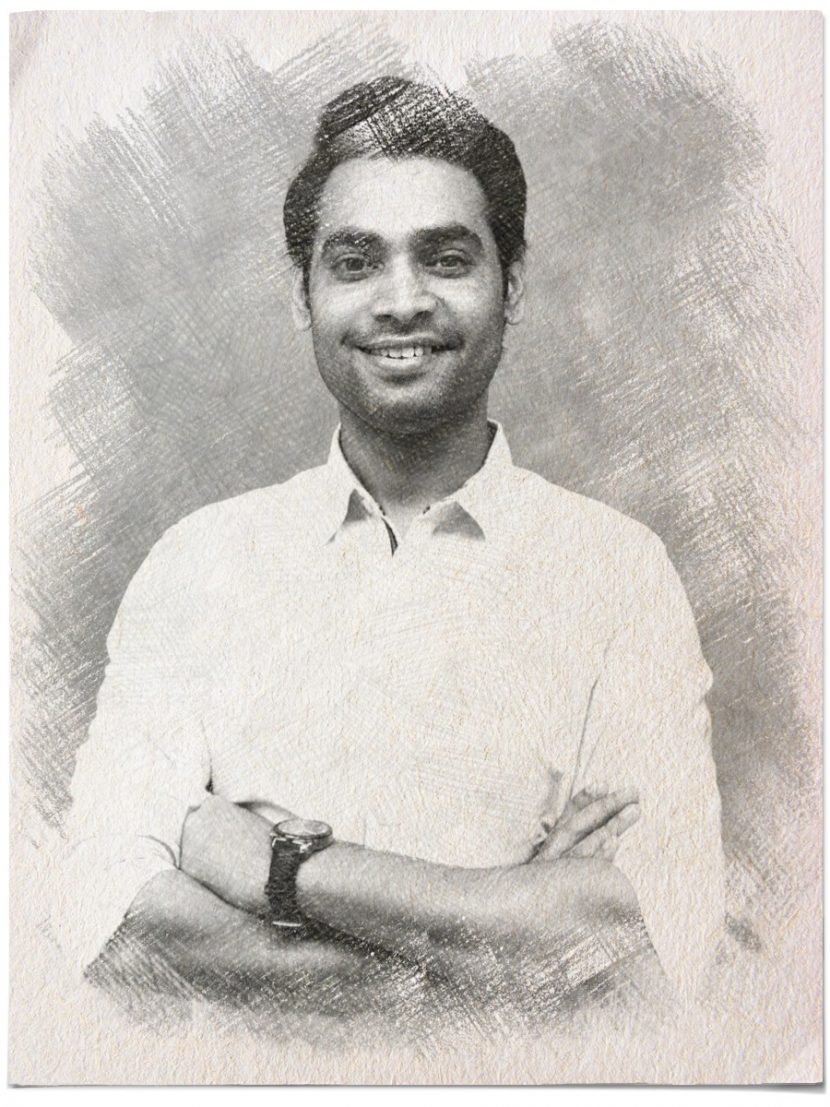 Ashish Gole
Marketing Manager
After completing Masters and working as a Revenue & Cost analyst for 8 years with an MNC in London, Ashish decided to move back home to pursue acting but landed up making a career in Marketing. Ashish is often found in meetings with PR teams and production team. He is responsible for leading Marketing strategies and PR activities. When he isn't speaking Twitter & Instagram, Ashish enjoys speaking about Sports, Movies & Coldplay.
Favourite Movies: Masaan, Andaaz Apna Apna, Golmaal (1979), The Shawshank Redemption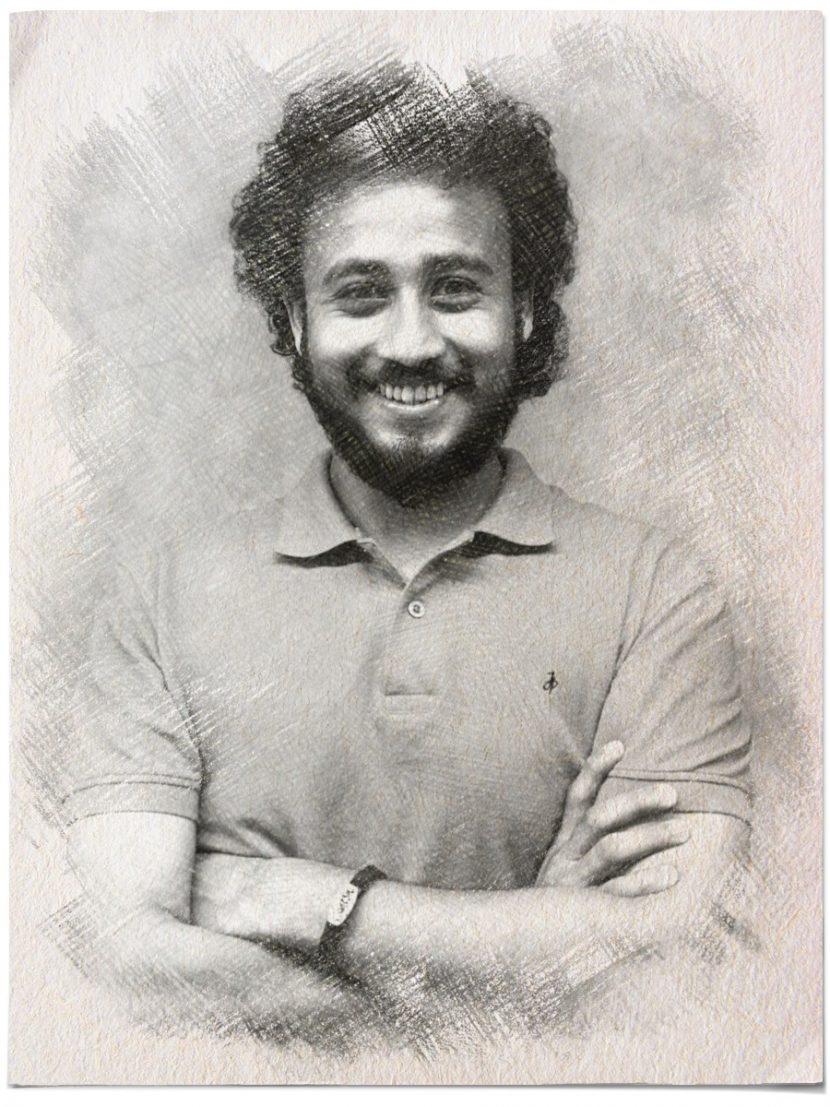 Vignesh Shivasubramaniam
Assistant Director
As an Aspiring FilmMaker, Vignesh believes in learning from the roots. After schooling from Chennai, he pursued graduation in theatre to study performance and emotion. Then on, it was in PKSBE he was introduced to Branding & Ad FilmMaking. Apart from his eternal search for the perfect cast, he is also constantly looking for quirky nicknames for the entire office staff.
Favourite Movies: The Godfather, Lord of the rings.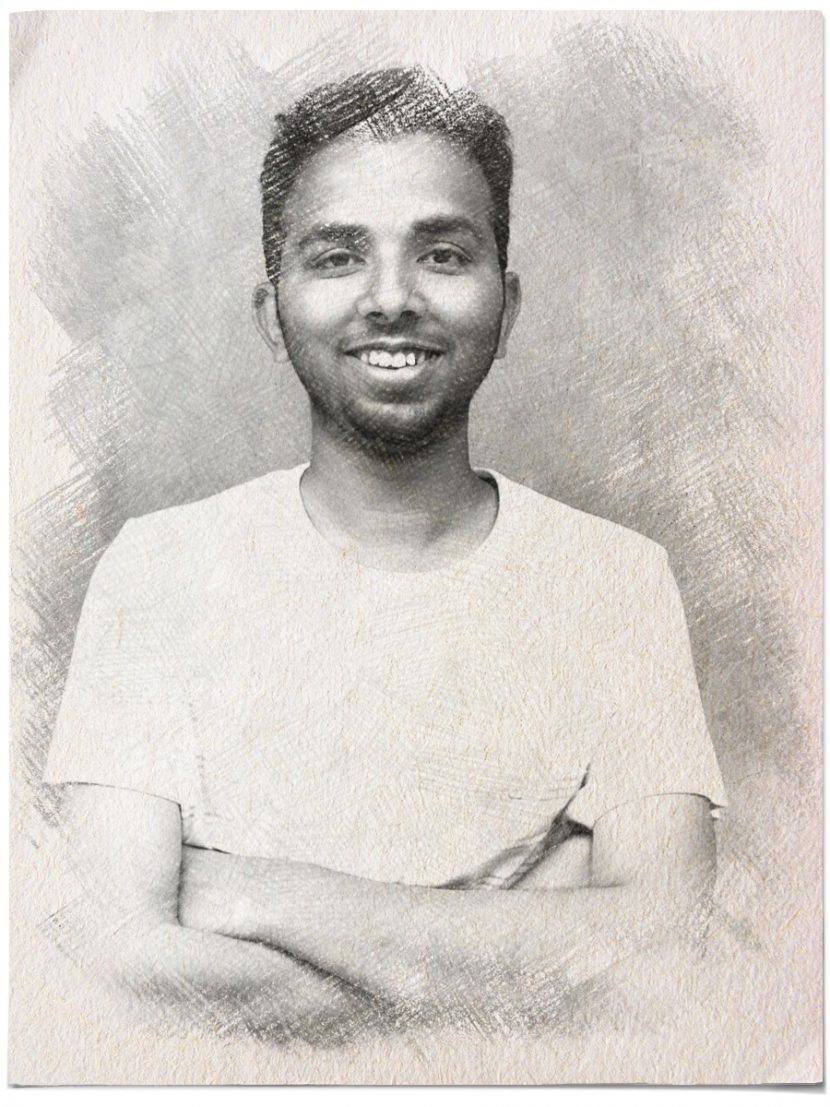 Rishabh Jain
Assistant Director
Rishabh first discovered his love for films in his first year of college. While majoring in a technological branch from IIT-Guwahati, he had a chance to direct multiple movies, theatres and street-plays, where the experience on sets changed his life. He printed scripts, edited, handled the camera, hung lights and assisted everyone in every field. From Script till Editing, he is married to every aspect of film making.
Favourite Movies: One Flew Over the Cuckoo's Nest & Dr. Strangelove or: How I Learned to Stop Worrying and Love the Bomb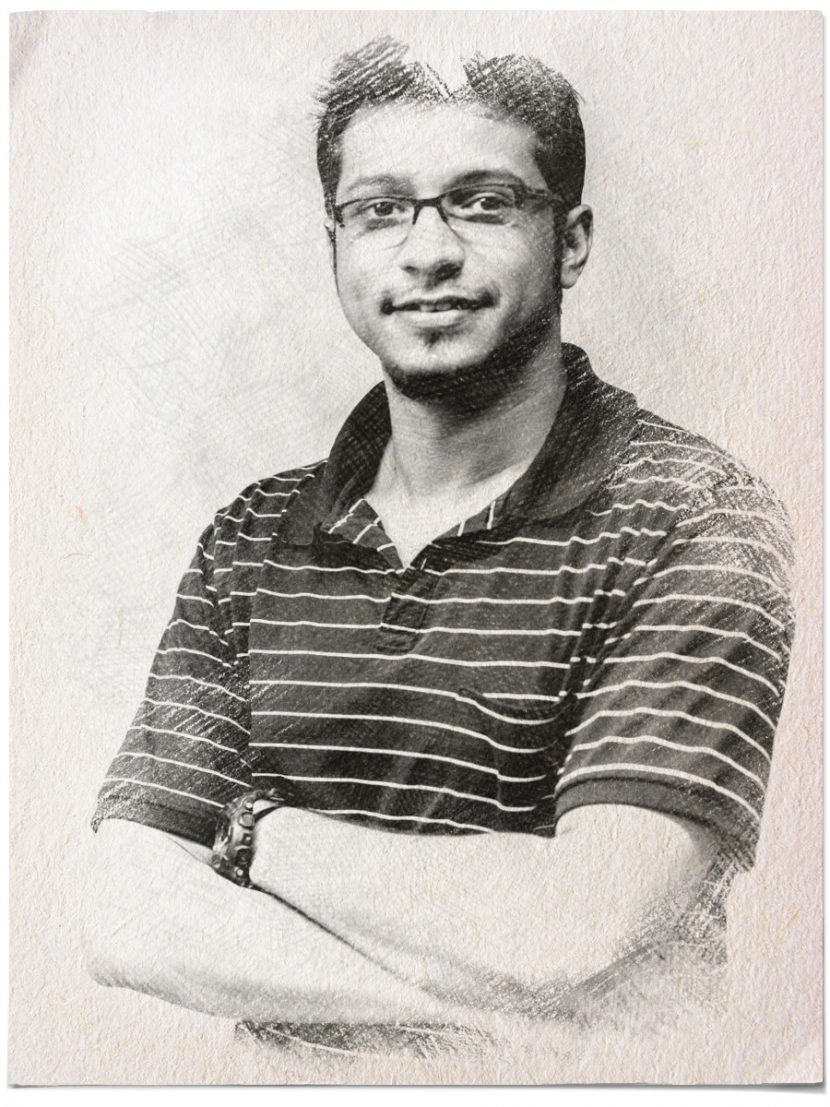 Rishabh Bose
Sound Engineer
Rishabh comes with an interesting background- A self-taught Musician, Sonic Nerd and a massive Foodie along with a Physics and Electronics Major. But Physics was never meant to happen as he was more into the principles of Sound rather than Newton's Laws. And the rest is history. When not doodling with knobs and plug-ins he enjoys reading and Headbanging to some ACDC.
Favourite Band - Metallica
Favourite Book – The Lord of the Rings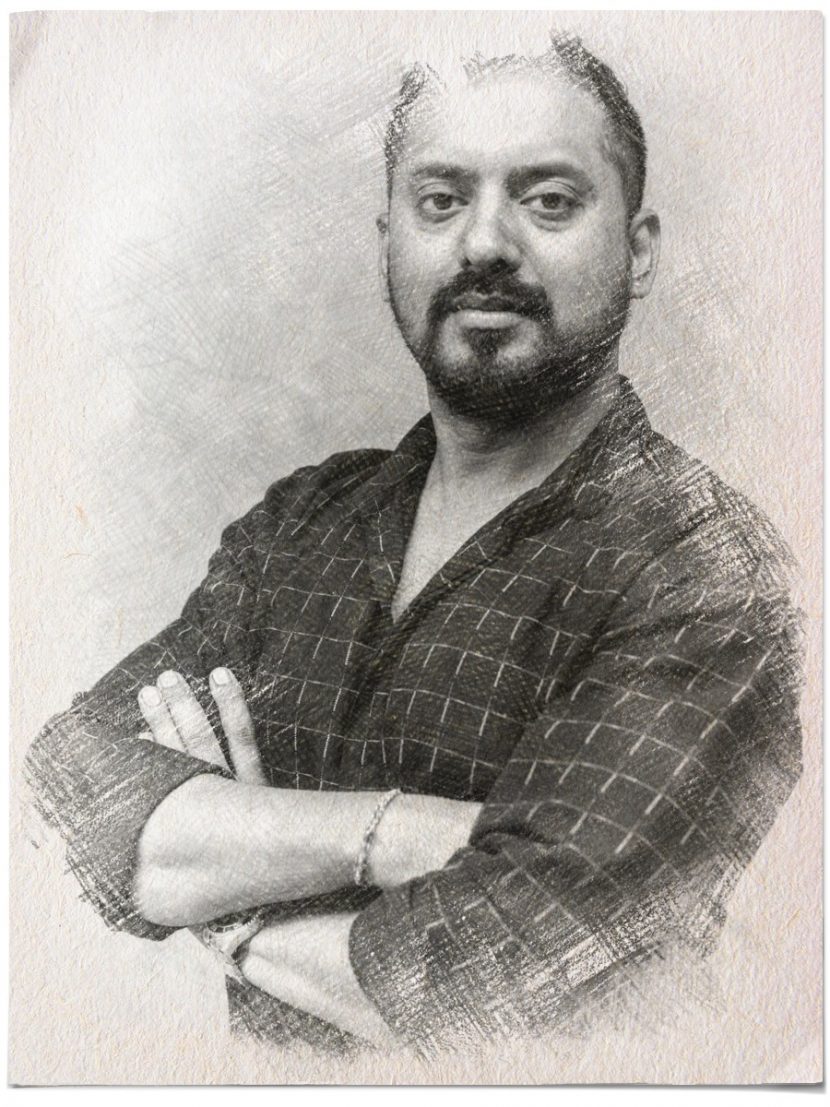 Mithun Shaw
VFX Supervisor / Editor
Mithun is a hybrid - a jack of all trades or Can we call him a Tech geek?.  He loves being on set but also enjoys pre & post-production. This includes writing scripts, editing, sound design & directing. Mithun is also an illustrator with animation & graphic designing skills.  His passion for bringing ideas to life shows up in all aspects of production. Mithun works to create convincing visual effects and stunning motion graphics that add that final touch to each Chrome Pictures Project. 
Favourtie Movies: 12 Angry Men, My Left Foot, Forest Gump & City of God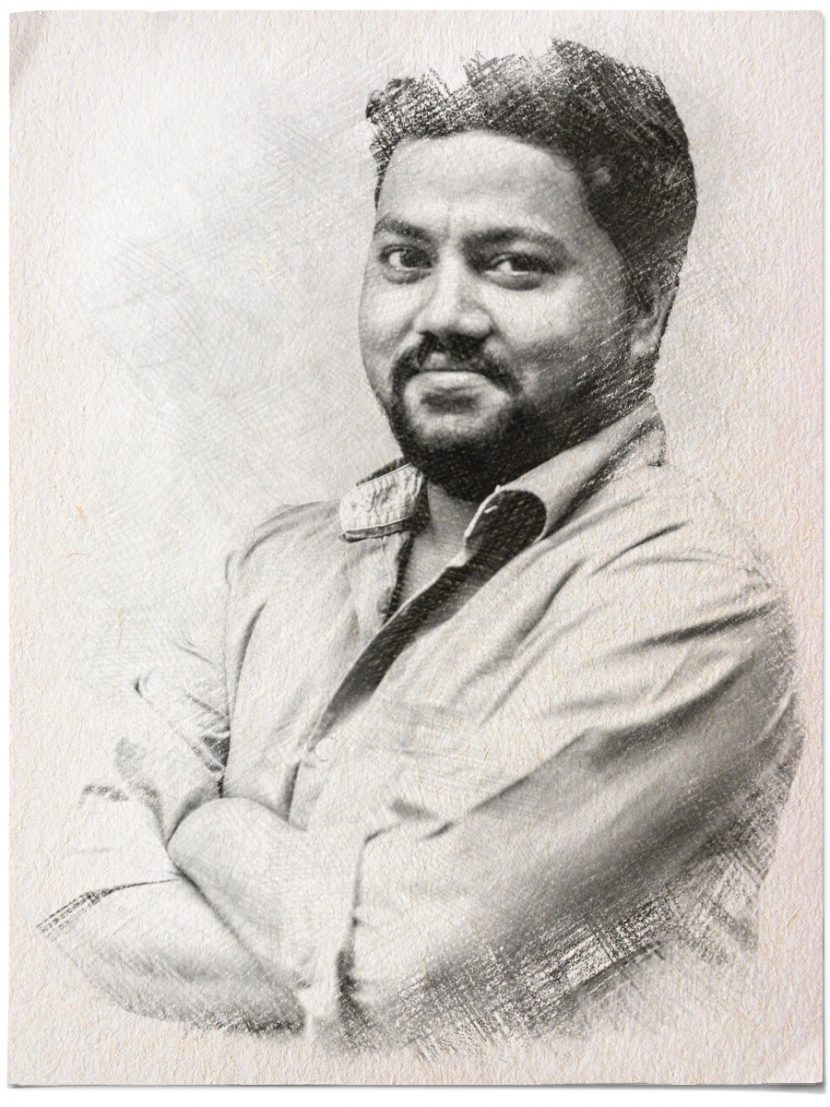 Dutta Yewale
Post Production Supervisor
Dutta has been a pivotal member of the post-production team from the outset. Dutta manages all projects specific workflow development, offline and online edits suits, colour grading, ADR, sound design, sound mixing and deliverables of all.  His quick problem-solving skills and passion for making things great have led him to love the post-production role he finds himself in today.
Favourite Movies: Ram Lakhan & Karma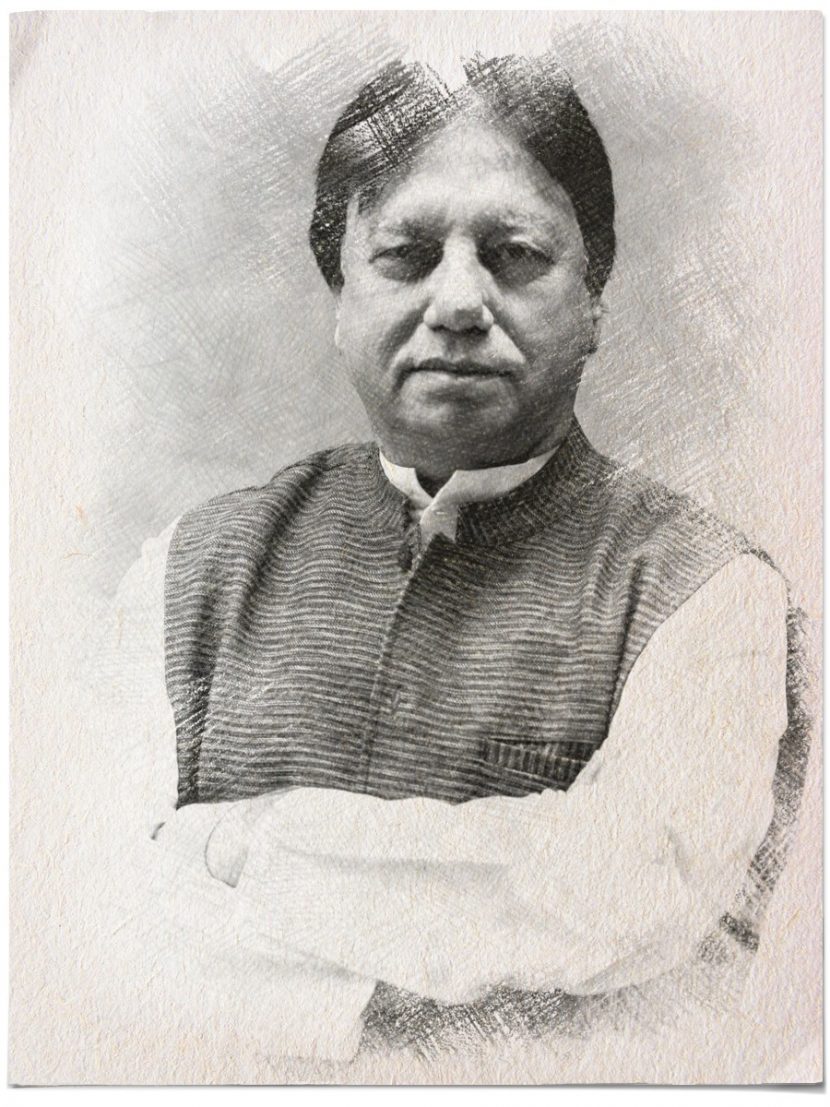 Mr. Ravindernath Sharma
General Manager
Mr.Sharma -A huge movie fanatic and a Dev Anand fan! Before Chrome he worked in Fertilizer Corporation of India Ltd for 30 years. His experience adds to great administrative qualities that help in building team force that brings the best out of all. This includes providing the support, infrastructure and processes to liberate time and focus on the task in hand.
Favourite Movies: Jewel Thief, Guide, Sangam & Gopi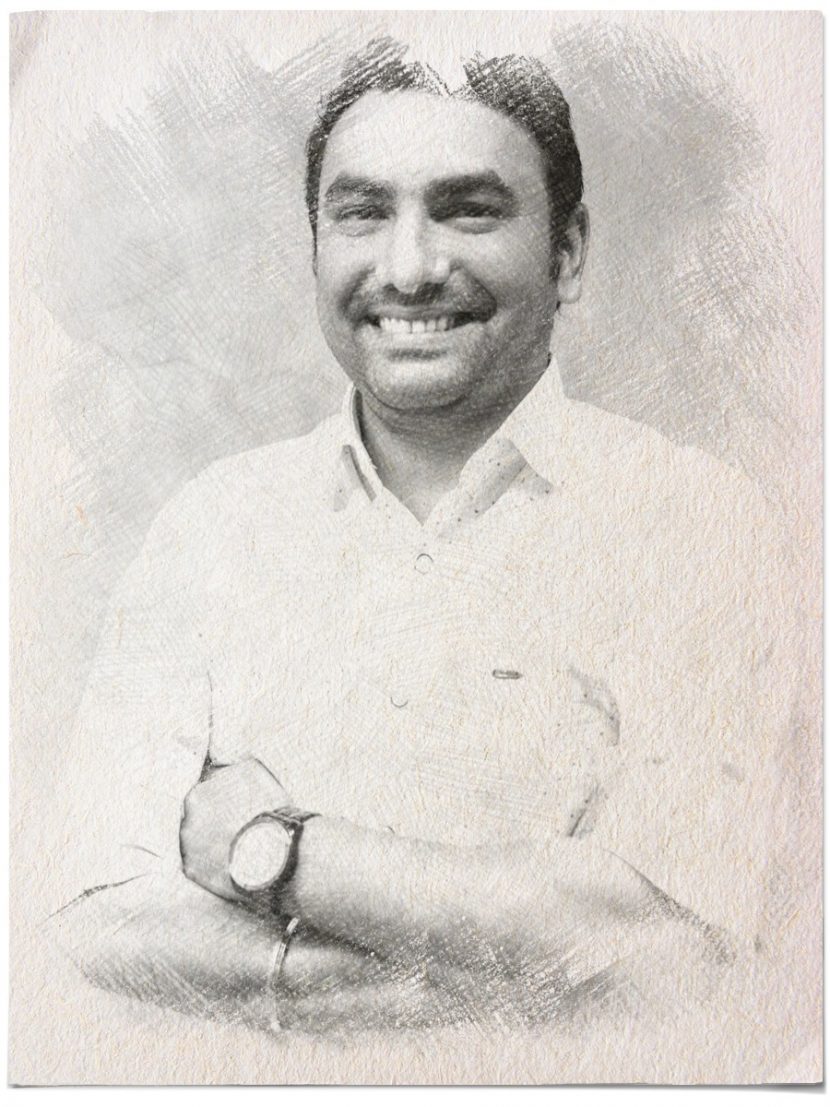 Vikas Tambe
Sr. Accountant
Vikas one of the first employees of Chrome, has consistently performed in his field and extended areas of production knowledge over the years.  On shoot finance handling has given him the experience to manage accounting in a formatted manner. He has further trained his juniors to follow the set formats in Chrome. When he is not busy reconciling bank statements, Vikas can be found listening to light music on his desk.
Favourite Movies: Kuch Kuch Hota Hai & Anjaam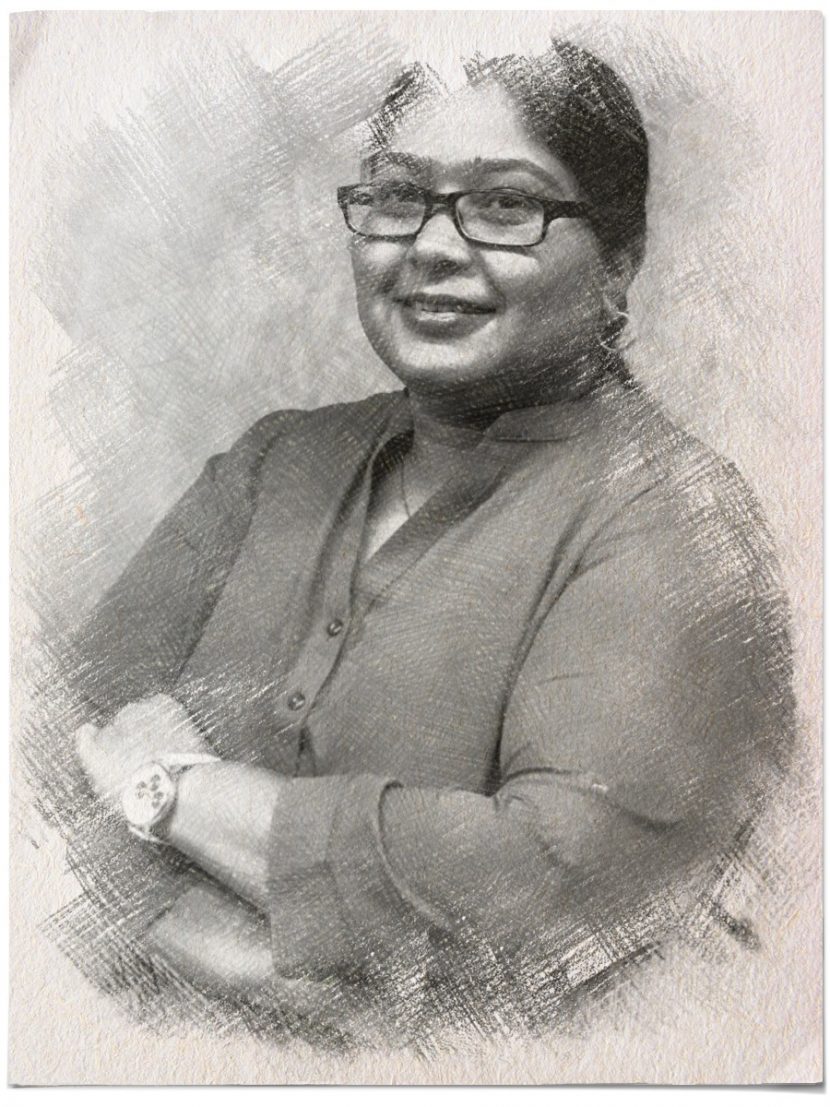 Shirlin Alferd
HR & Administration
The first person you will speak to when calling at Chrome Pictures. Shirlin enjoys the bustling environment of working at reception, with the variety of tasks that it brings. She strives to provide an excellent level of support to both visitors and staff. She handles the office administration; co-ordinates staff schedules and assists with all the extra activities at Chrome anywhere.
Favourite Movies: DDLJ & K3G